Downtown – A Den of Thieves
Recently I went shopping for back-to-school items for my son in the busy commercial capital, Downtown, Kingston.
It is well known that if bargain is what you seek, then Downtown is the place to be… I certainly got even more than I bargained for; they stole my phone.
Downtown is a hub for criminal activities, so I took some precautions by placing my phones on the inside of my handbag.
While in a wholesale store to get some Khaki's, one of my phones started ringing, I took out both phones to see which one it was and locked my bag to secure my purse. I returned the call, placed the phones in one of the side pockets and returned to the counter to complete my transaction.
Upon leaving the wholesale, I noticed that my phone was missing, I looked around but everyone seemed to be minding their own business. A few females who were obviously not shopping at different locations within the wholesale just stood and stared into space, no one looked in my direction.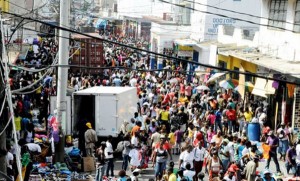 I lightly searched inside the bag, but being where I was, I knew it was gone. These people are so highly skilled; some would say they can steal your milk from your coffee. Unfortunately women and even children are major players in this highly skilled 'profession'.
There are good, honest people Downtown, but the stench of those who are dishonest are so strong, it makes it extremely difficult to distinguish one from the other.
"Talk to mi an mi talk to you"
Being the 'bargain capital' of Jamaica, people usually shop Downtown in order to save money (as it was in my case) or to make money (as in the higglers or merchant's cases). Years ago, when I use to traverse the Downtown route, I knew that if someone wanted to purchase, for example three blouses of the same size, they would have to give the young ladies' who worked in the establishment some money.
The rule is, you ought not to get three items of the same size for the wholesale price in some stores. Along with my son's khaki's, I ordered three Dockers pants; black, brown and blue. Although I was able to get all three pants at the same size, the lady told me that I could not get the colours I wanted. I asked why not, are those colours not available? To which she replied, "talk to mi and mi talk to you", which meant, if I wanted those colours, I would have to 'grease her palm'.
My phone was special to me
More than two years ago, round about the time of mother's day, my friend told me he needed a phone. I knew a man who sold phones so I called him and told him to show me the types of phones he had. I took pictures of the phones and sent them to my friend who asked me to help him by choosing the one I liked best for him. I chose the Blackberry Bold; it was a nice phone which I thought would suit him well.
One Saturday evening, while in a shopping plaza, he gave me some money to pay the man for the phone. I took the phone and gave it to my friend, he thanked me, gave me a hug and a kiss on my cheek and handed the phone to me and said "this is your mother's day gift".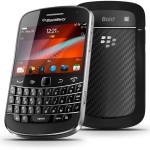 It was a bittersweet moment, I needed a phone because the one I was using was an older version of the Blackberry, which was also given to me by him, it had limited features and it also had a few issues. On the other hand, as a trying single mother, I thought I could put that money to better use. Had I known that the phone was for me, I would have told him not to buy it. None the less I was very appreciative.
It turned out the new phone was exactly what I needed, it was a touch screen, but more importantly, I no longer needed to walk around with my folder in case I was called upon to recite a poem. My new phone was easily accessible, it allowed me to write and store my writings, among many other features the old one did not have.
Up to when the phone was stolen, I never took the plastic covering off the face, and although a lot of people made jokes about my Blackberry being outdated, it still looked brand new and was serving its purpose. I had all of my poems stored on the phone; I had many unfinished writings that I have nowhere else, pictures, songs, videos, voice notes and other important information necessary for future references.
Risks often comes with bargain
Regrettably, risks usually come with bargain, whether it's damage to the items purchased or in my situation, losing my phone. Having paid more than twice the amount of money I spent Downtown that day for the phone that meant so much to me; it is obvious that it was not worth it.
It could have been worse…
Given Downtown's reputation, I know that it could have been much worse; I could have lost more than my phone, I could have lost my handbag which had important documents… or even my life.
And just as I took a break from writing this post, I went over to Facebook and the quote that greeted me was "For every bad thing that has happened in your life, know that God protected you from worse so praise Him now". So I say praise the Lord, Glory Hallelujah to Your High and Holy name, I thank you for protecting me yesterday, that day and forevermore.
My prayer for the person who stole my phone
To the person who stole my phone, I forgive you. I truly hope that you are better off now that you have my phone. It did some good for me and I hope it will do even more for you. But more than that, I wish you will realize that what you are doing is WRONG and you will certainly pay for all you have done.
If you have not messed with the wrong person yet and you still have your life, you have the opportunity to discontinue this horrible and dangerous practice.
I hear persons say that retribution is no longer waiting for judgement day to run its course, it manifests itself sometimes on your innocent family members, even on your young ones. I am not wishing you or the members of your family anything bad, but just be mindful that whatever you do may adversely affect you.
My wish for Downtown and Jamaica
Downtown, Kingston regularly makes the news, usually in a negative way and with all the efforts form cooperate entities and the government, Downtown remains a den for thieves and other criminals. You say Downtown to some people and their demeanour changes instantly, fearing the crime that plagues the area.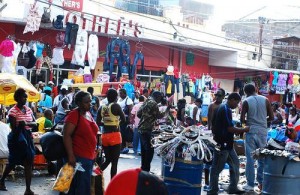 My wish for Downtown and the people of Jamaica is that you realize the vast potential that downtown has for commercial activities and capitalize on this. That we will join hands and weed out the thorns from the wheat. It cannot be that we continue to see and blind and hear and deaf, while countless opportunities for growth and development for Downtown and other areas in Jamaica diminish.
ONE LOVE
By Patrice Dawkins
---

http://jablogz.com/2015/11/downtown-a-den-of-thieves/
http://jablogz.com/wp-content/uploads/2015/11/cityb20091216ng.jpg
http://jablogz.com/wp-content/uploads/2015/11/cityb20091216ng-150x150.jpg
Blogs
Recently I went shopping for back-to-school items for my son in the busy commercial capital, Downtown, Kingston. It is well known that if bargain is what you seek, then Downtown is the place to be… I certainly got even more than I bargained for; they stole my phone. Downtown is a...
Patrice
Dawkins
[email protected]
Author
Patrice Dawkins is a Freelancer, Creative Writer & Blogger. She is the founder of Exercising My Write, a blog which showcases her passion for writing. Writings which seek to inspire, educate, entertain and captivate people throughout the world.
The Jamaican Blogs™
Opinions shared in posts are solely those of their respective authors and views shared in comments do not necessarily mirror those of The Jamaican Blogs.